On the Farm
The age-old debate: fun for the kids or relaxation for the adults? Our answer: why not both? Bring the whole family out the Hill Creek Farms where we have something for everyone!
Our Venues
Whether it's a birthday party, baby shower, or family reunion, choose Hill Creek Farm as your next special event host. Set on a picturesque 57-acre U-pick apple farm, our charming and rustic venues offer accommodations for all types of gatherings.
The Loft featuring Hallowed Grounds Coffee Co
Take a break with artisan coffee products and delicious drinks. The Loft also doubles as a versatile  event space.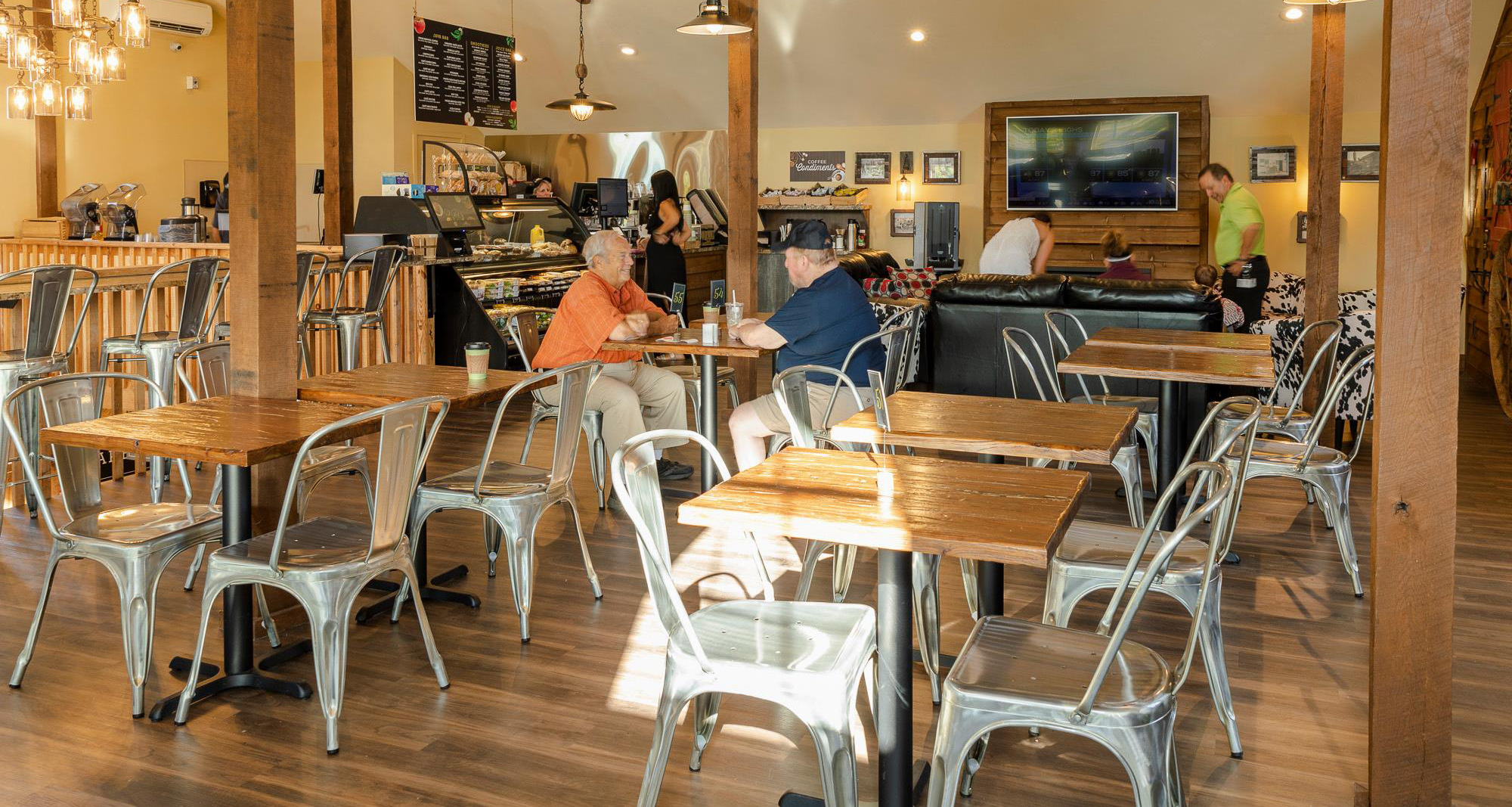 Auburn Road Wine Garden
A first-come first-served wine garden where guests are welcome to order small bites, and locally made wines from Auburn Road Vineyard.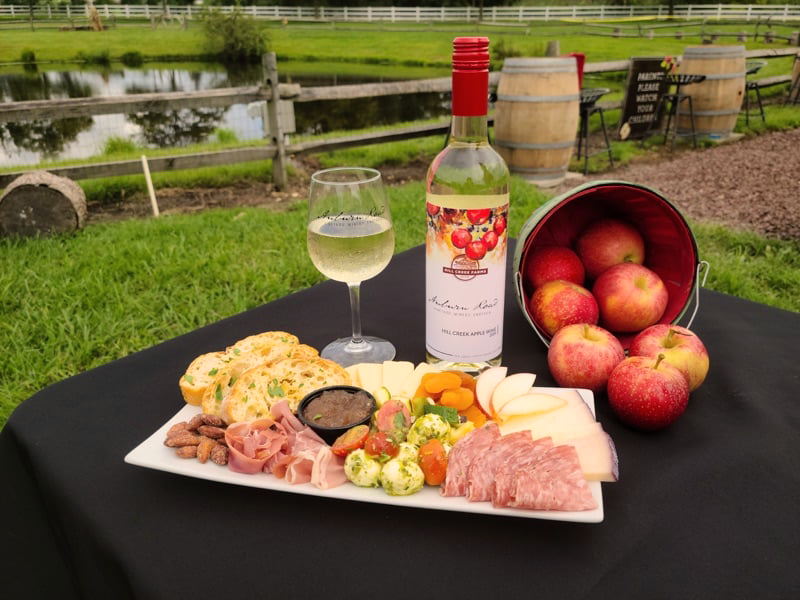 The Harvest House
Our lively art venue, that showcases the talents of our local community artists! This space can also be rented for large party events.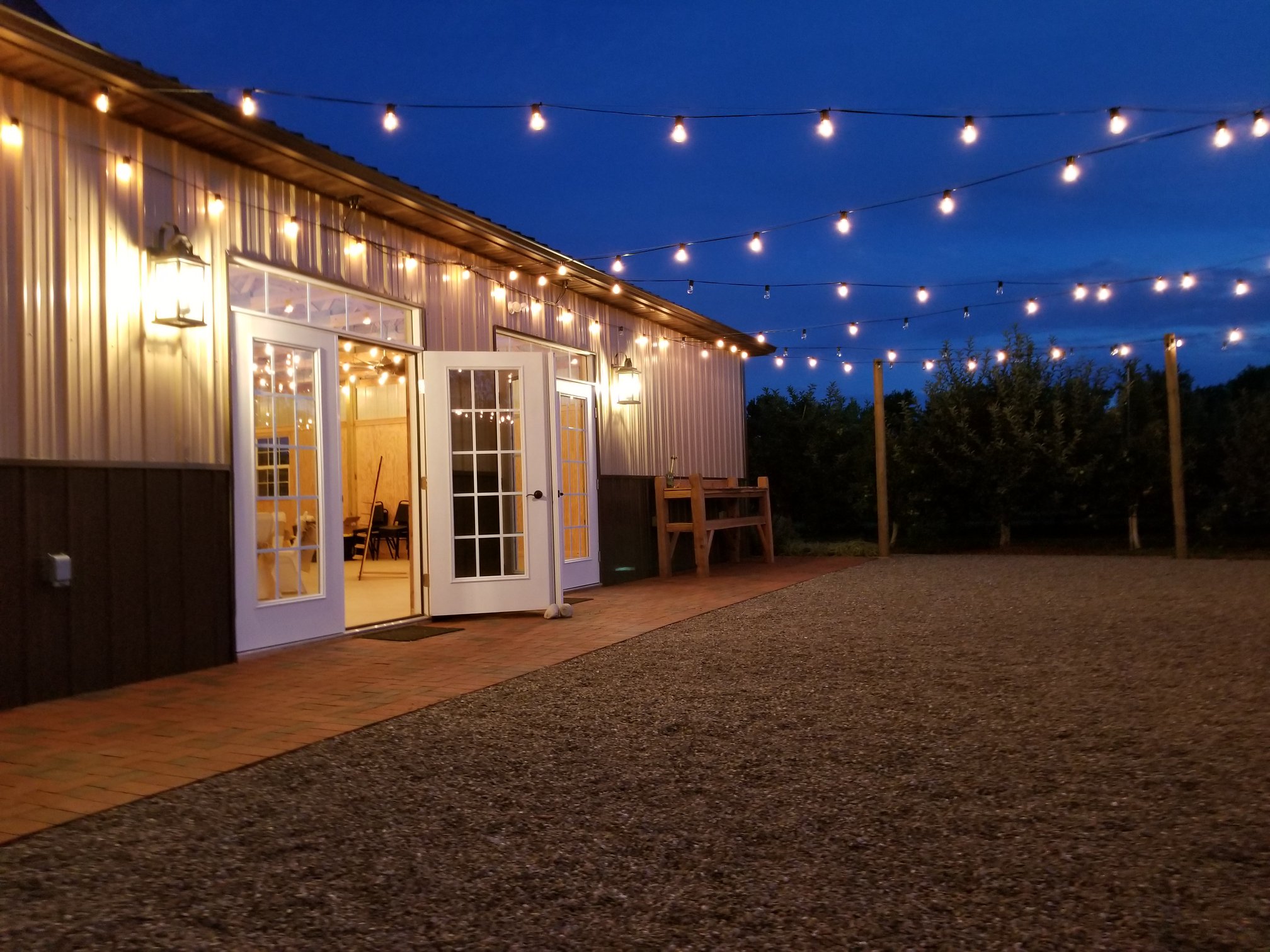 Our Attractions
From hayrides and playgrounds, to live music and picture-perfect views, we have something for everyone. Savor the flavors of the season, whether your craving a hand-picked apple or a freshly baked apple cider donut. End the day of making memories with a crisp glass of wine and gourmet bites at the Auburn Road Wine Garden.
U-Pick
Pick-your-own apples, asian pears, sunflowers and seasonal vegetables!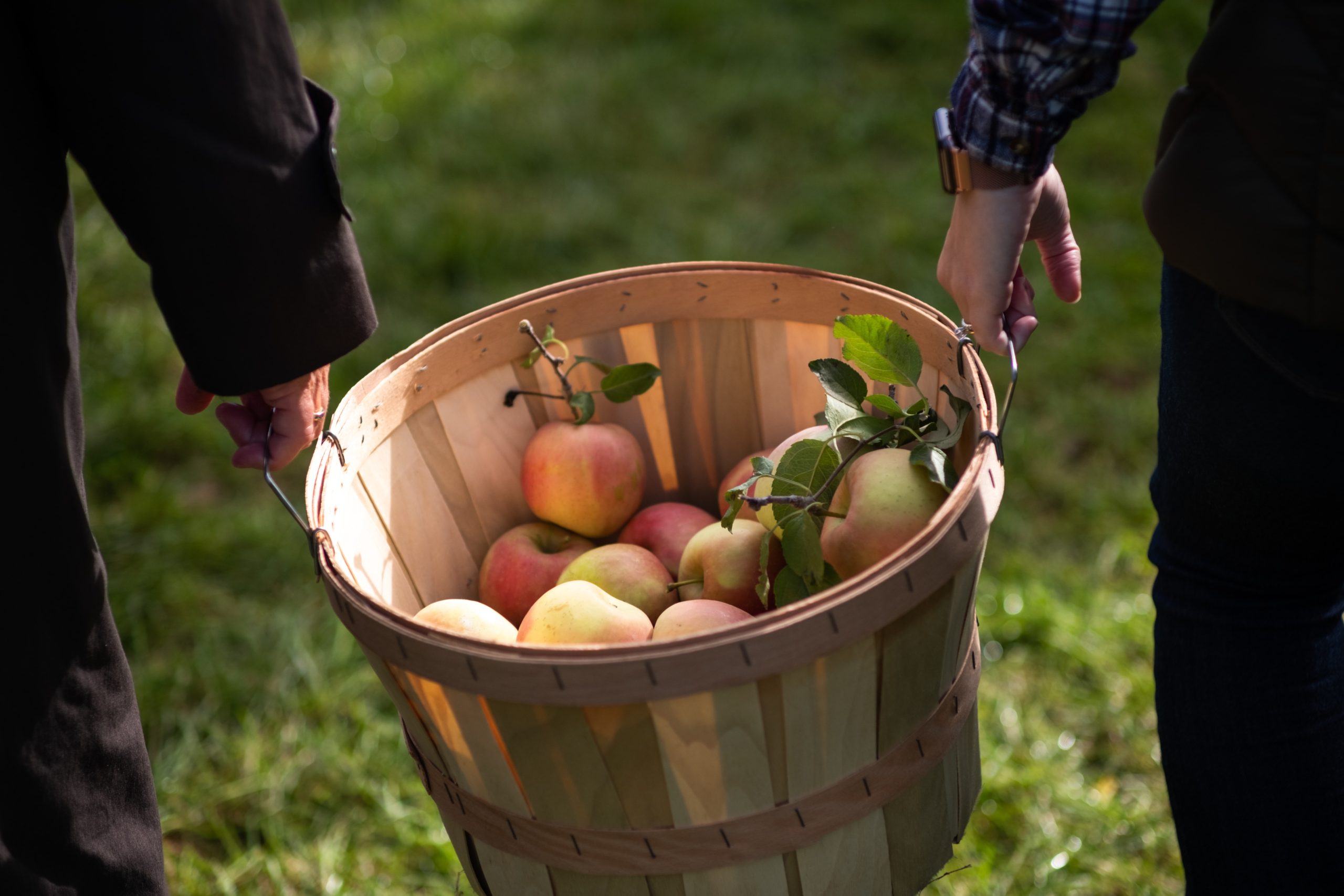 Farmers Market & Bakery
Shop locally grown produce, locally prepared food, and freshly baked sweet treats. Including our famous apple cider donuts!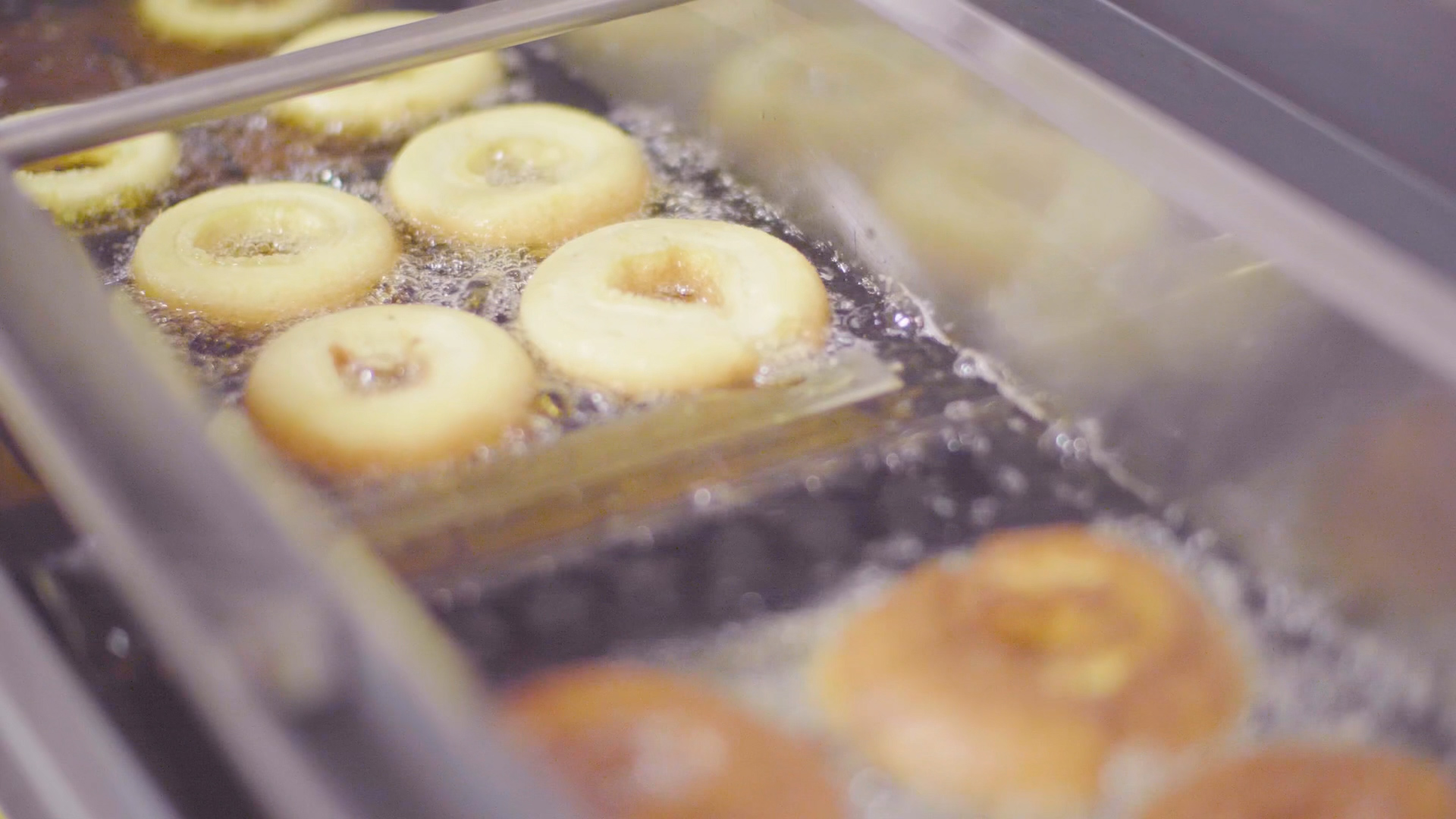 Barrel Train Rides
Hop on our fun barrel train ride and experience a close-up view of our apple orchard and sunflowers & cornstalks fields.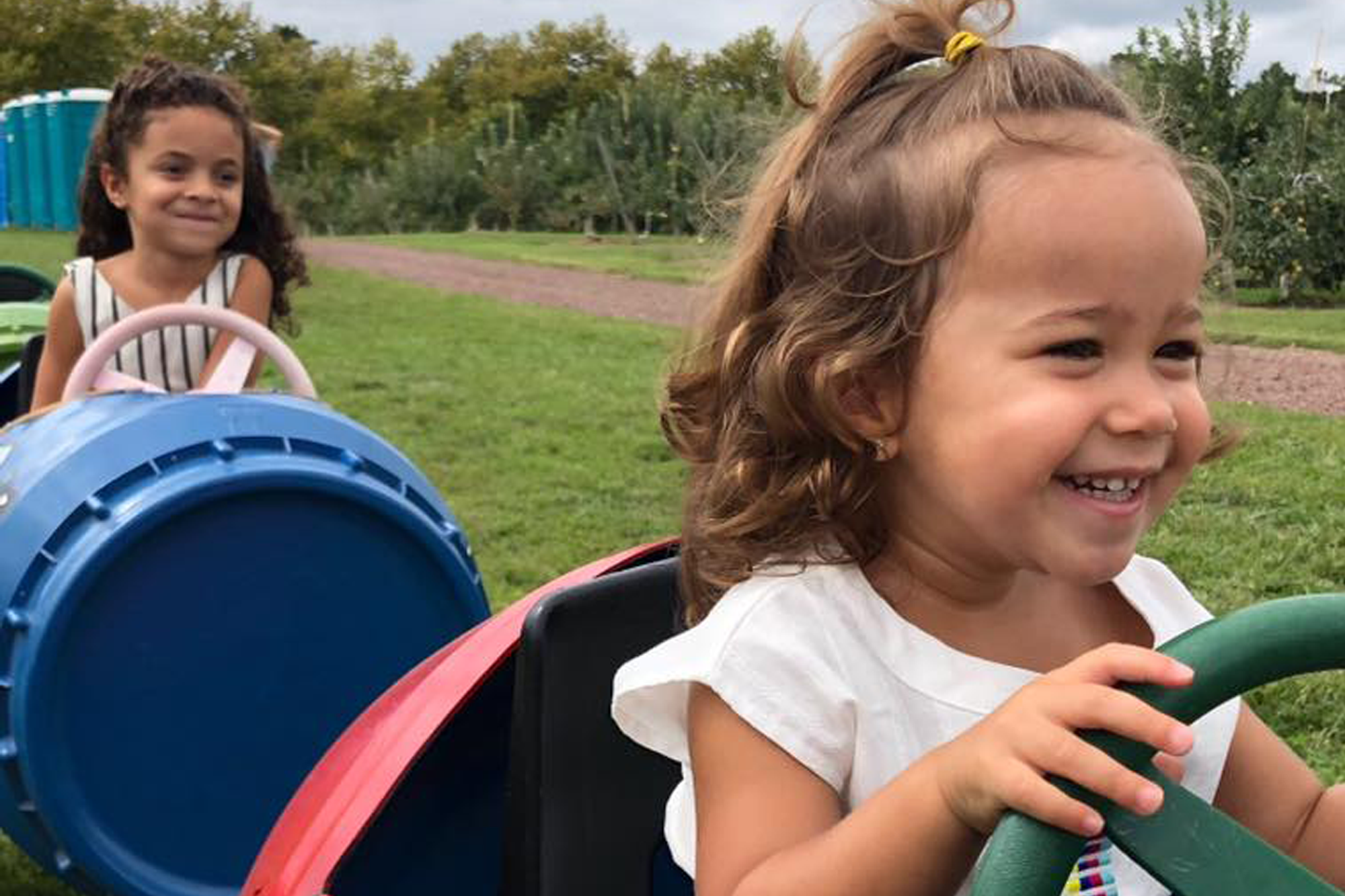 Hayrides
We have experienced hayride drivers to transport you into our apple orchards and pumpkin fields (when in season!).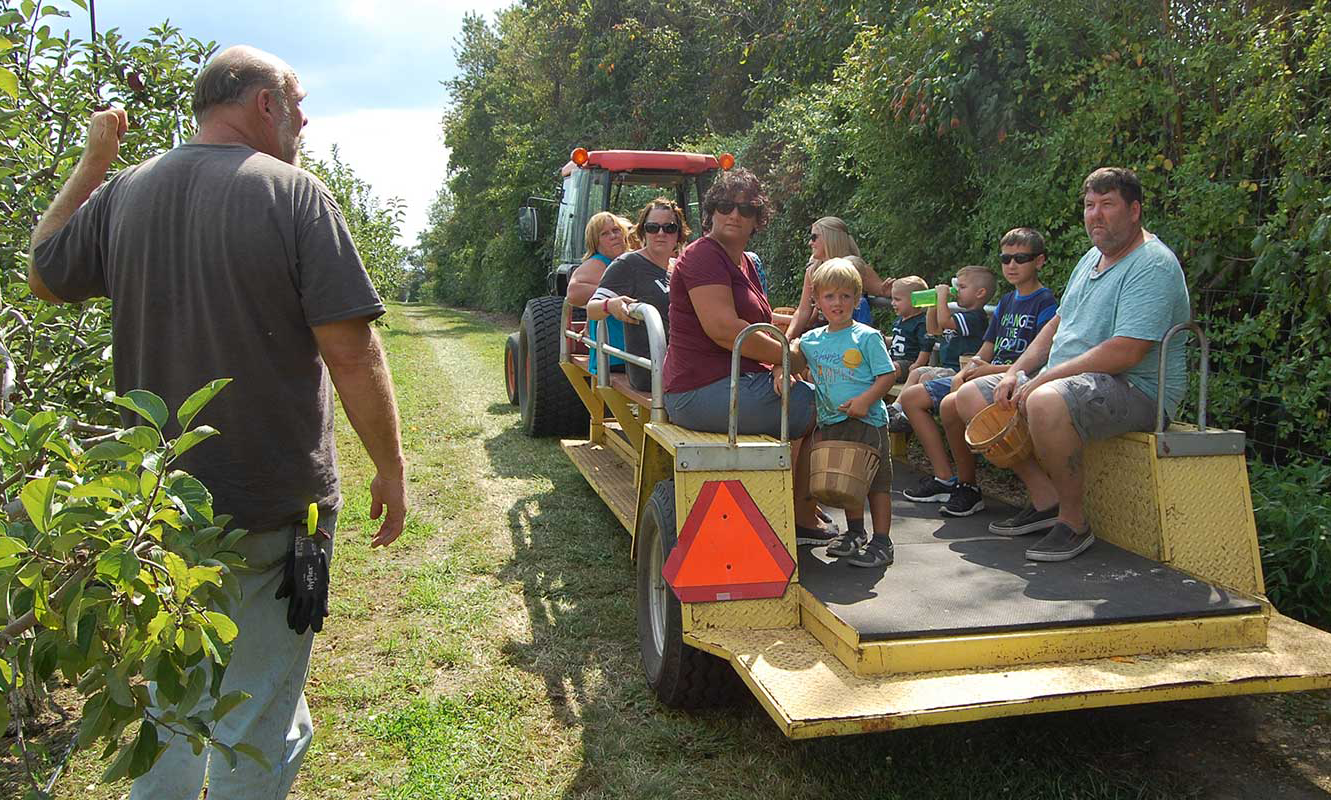 Playground
We have a full playground available for kids, with a sandbox, slide and more!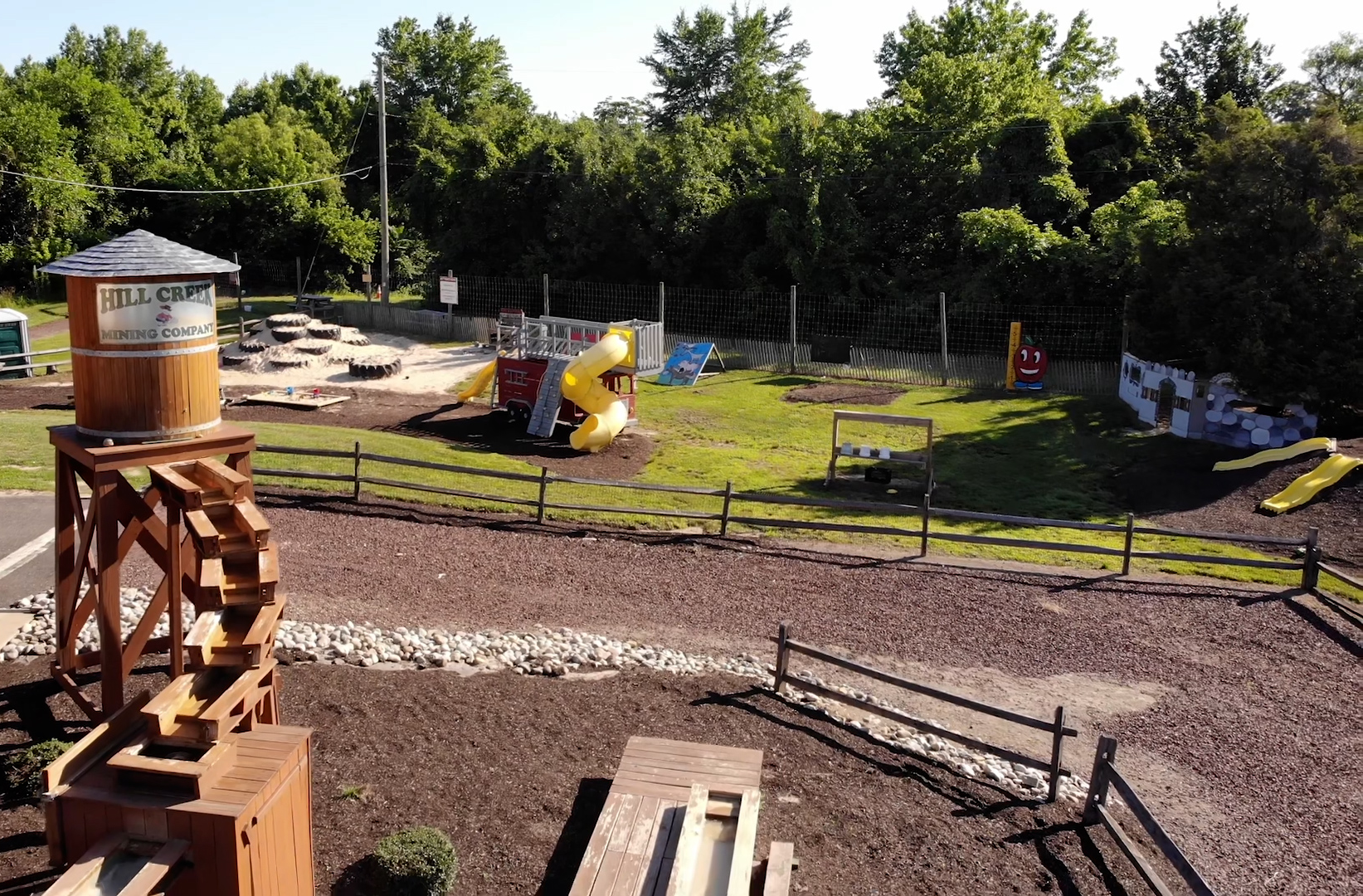 Moon Bounce
Inflatable recreational play area!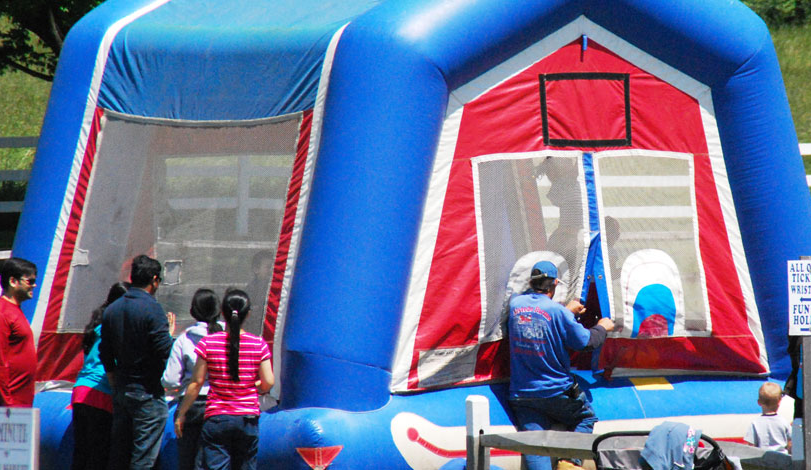 Gem Mining Company
A fun activity for your little ones!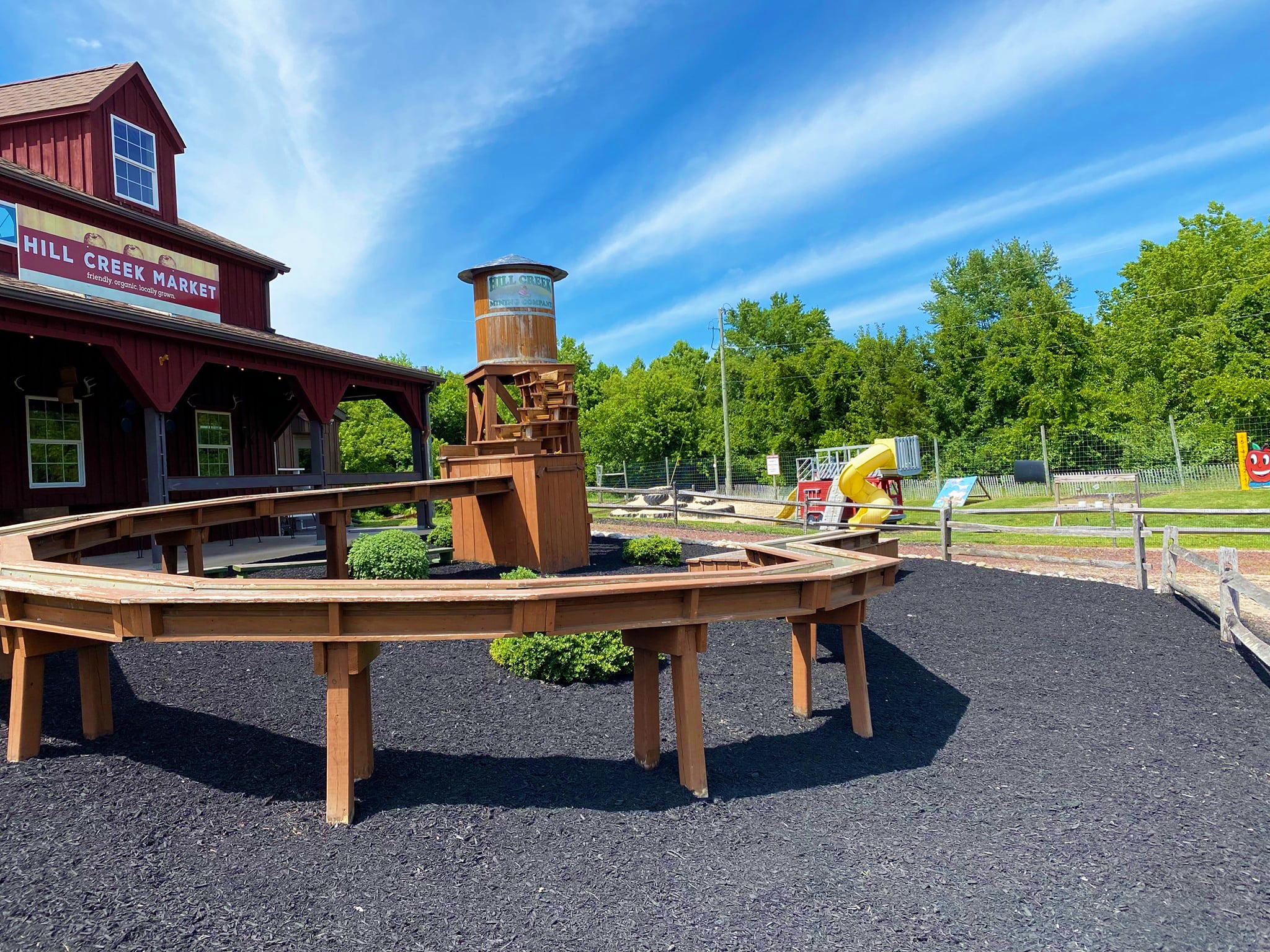 Duck Races
A classic racing game for kids!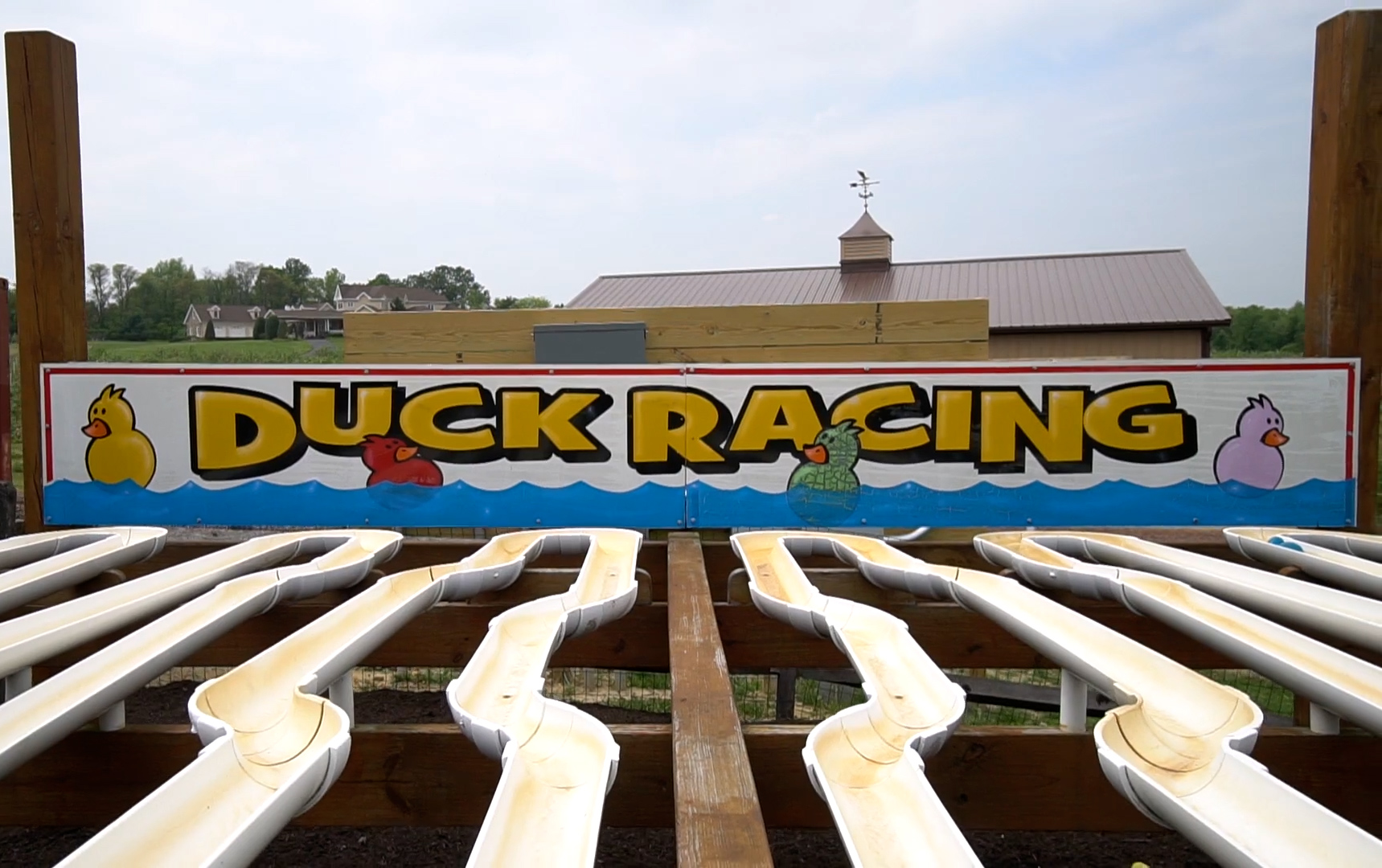 Live Music and Fun
We will have live music every Saturday and Sunday, with free face painting by Bethann Mitchell!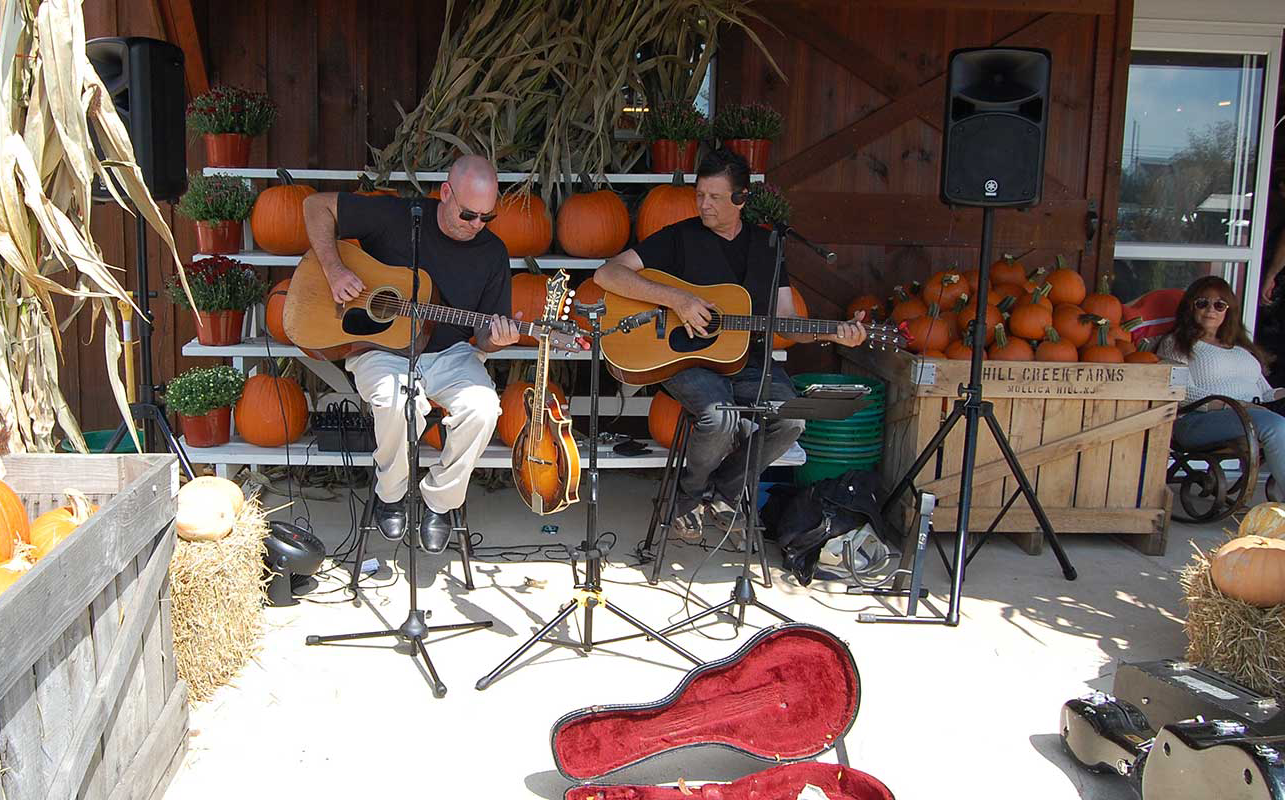 Cornstalk for Sale
Get your fall decor at Hill Creek Farms!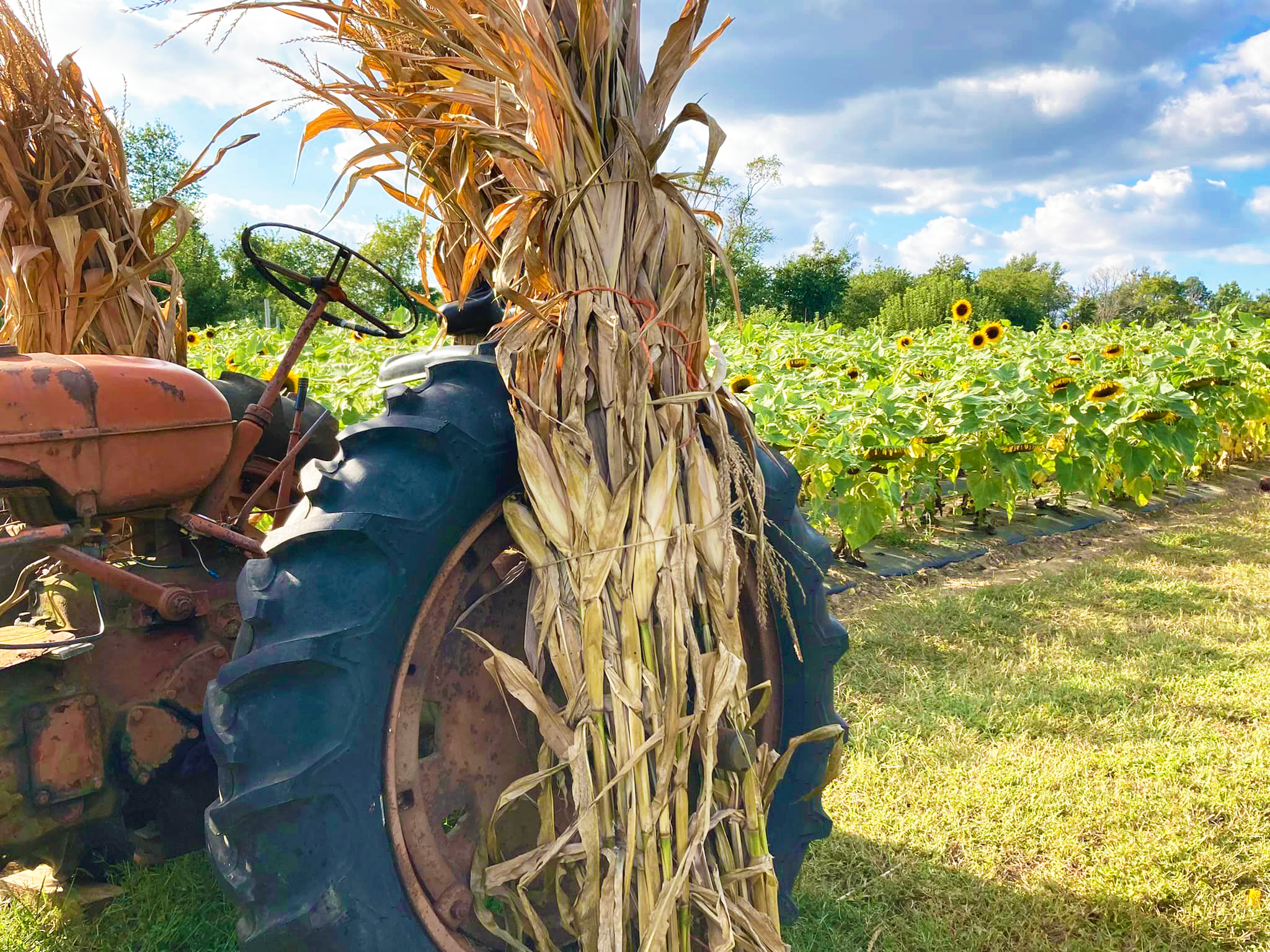 Food Trucks and Vendors
Savor the creations from our amazing food vendors like Haddon Culinary, Cherry On Top Ice Cream Shoppe, and Kona Water Ice!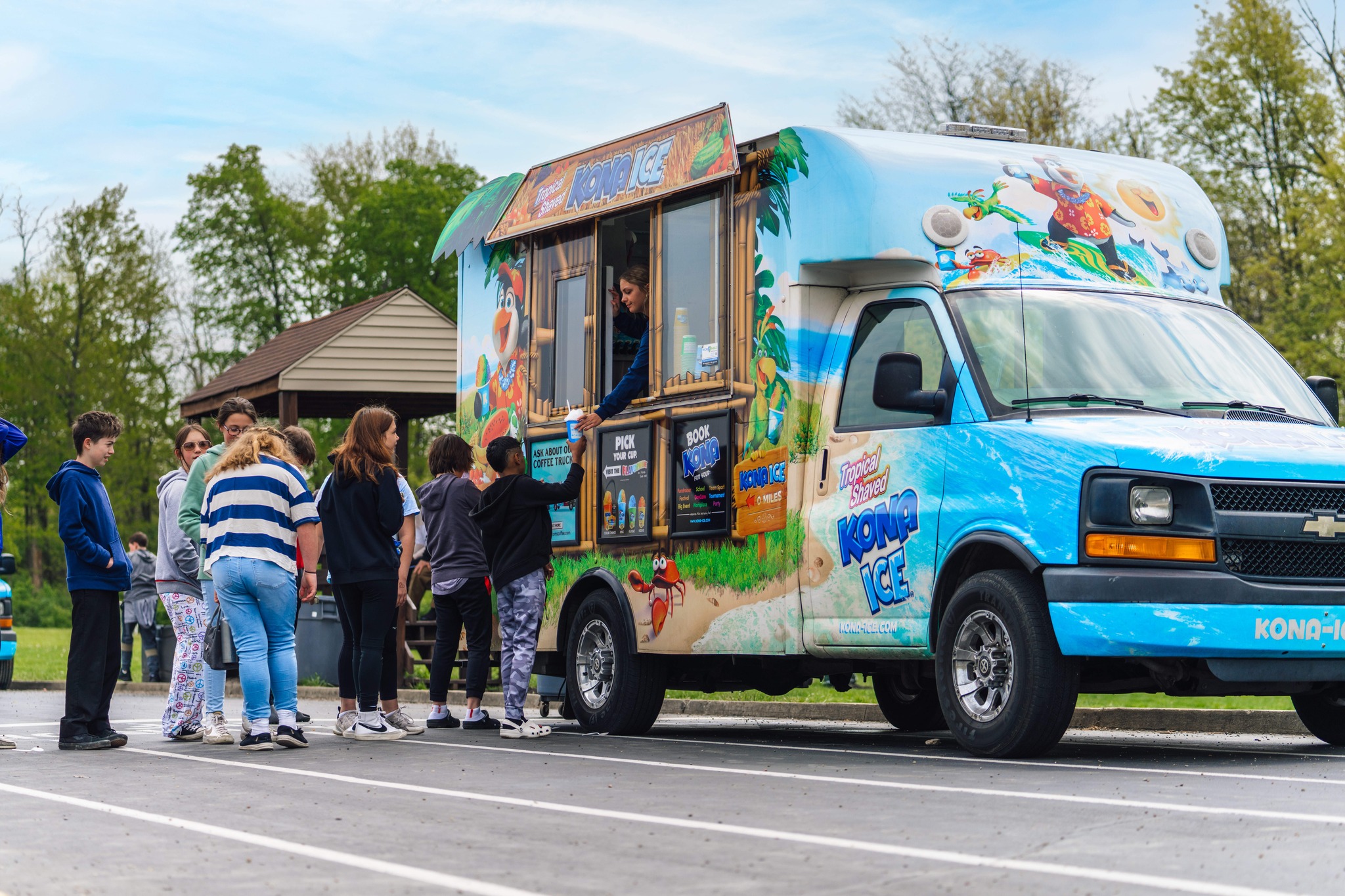 Find out What's Pickin'
See all the fruits and vegetables we currently have available for U-Pick